Introduction
Do you get some audio files that are not appropriate in sample rate and channel? Just fix them with Music Editor Free, which will help resample all your audio files for various usages.
Download the Music Editor Free through the link below and Save the file to your desktop:
---
Step 1. Input an audio file
Launch Music Editor Free, click "Open" to input an audio file to the program.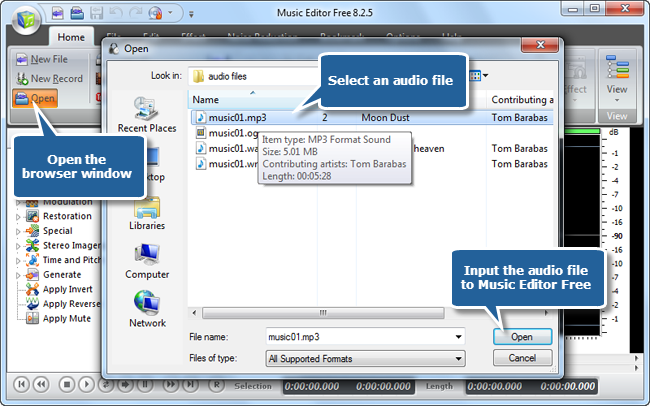 Step 2. Open resample setting window
Click "File" and click "Resample" button to open the settings window for quality adjustment.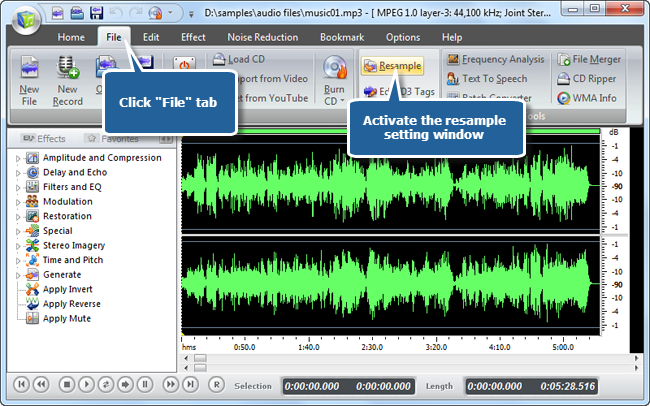 Step 3. Choose a sample rate & channel
Choose a sample rate and channel as you want. Click "OK" and the program will rapidly finish resampling. Now you can output the file for various usages.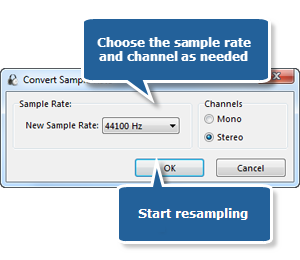 ---
If your question has still not been answered then please
submit your query
to us and we will contact you as soon as possible.
View awards received by Music Editor Free.
Download Music Editor Free software.
Upgrade to Deluxe Version.
---
Tutorials: