Introduction
SoundTaste Audio Converter is one of the most stable and comprehensive multi format audio file converters, which allows you to convert audio files between almost any formats (including MP3, WMA, AAC, MP2, WAV, OGG, etc.) directly and on-the-fly without temporary files produced. You can precisely convert many files as the detailed quality settings and popular presets.
Download the SoundTaste Audio Converter through the link below and Save the file to your desktop:
---
Step 1. Input audio files
Launch SoundTaste Audio Converter. Click "Add Files" to add audio files to the conversion list, or you can drag & drop to add audio files. You can also remove one or all listed files by clicking "Delete" or "Clear"button. You can change the sequence by dragging added audio files to the defined position.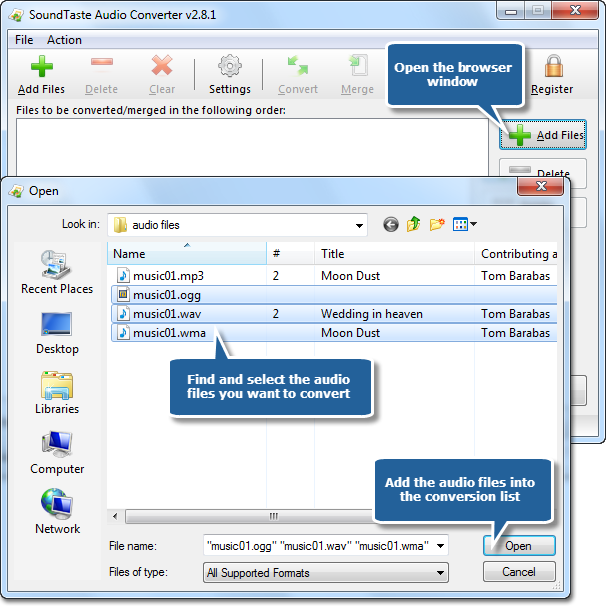 ---
Step 2. Choose output format
Choose an output format from the dropdown menu of "Export Format".  MP3, WMA, OGG & WAV are well supported.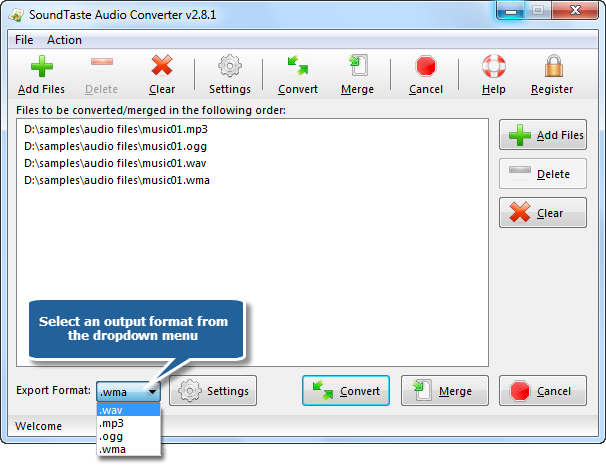 ---
Step 3. Define output settings
By "Settings" button you can define the output configuration through some frequently used presets. For professionals, it also provides parameter setting to more specifically meet your demands.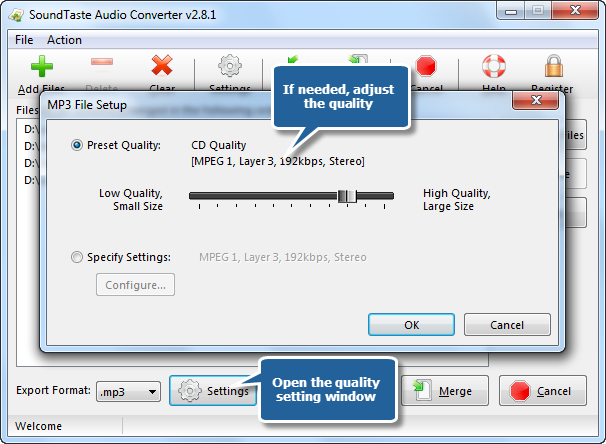 ---
Step 4. Start conversion
Then, click "Convert" and a window is activated, in which you can specify the output directory for the converted files. Then, click "OK" to start conversion.